Allison Janney to Aaron Sorkin: 'Take Me Back!'
'West Wing' actress wants to join 'The Newsroom'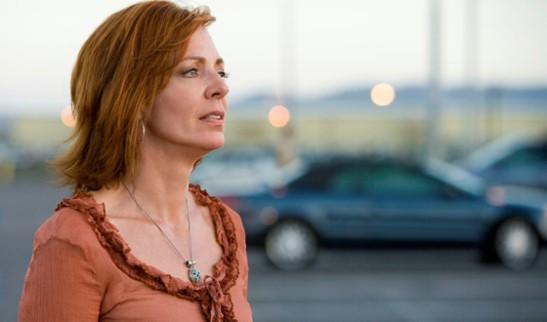 Allison Janney -- best known as White House Chief of Staff C.J. Cregg on Aaron Sorkin's "The West Wing" -- wants to return to the land where everybody talks with great speed, sarcasm and Democratic political agendas.

Bing: More Allison Janney | Aaron Sorkin | 'The Newsroom'
Although she's tasted recent success as a supporting film actress, Janney was quick to tell the Boston Herald that Sorkin "needs to put me on that show."

"I would love to be on it," she said. "Maybe he'll think of a character for me. It would be great!"

Plus: 'Glee' guest stars get graded | TV's not-so-normal families
Sorkin has a history of double-dipping into the same acting pool. In the best-known examples, Joshua Malina starred in both "Sports Night" and "The West Wing," while Janney and Bradley Whitford paired for both "The West Wing" and Sorkin's ill-fated "Studio 60 on the Sunset Strip."

Would you want to see a new Janney character going head-to-head with Will McAvoy?


Season 2 of "The Newsroom" will premiere in June 2013 on HBO.

ABSOLUTELY!!!  Allison Janney, with her sharp wit and quick, effortless delivery...would be perfect for this show!  Frankly, I've loved all of her characters. Even in smaller roles...as in her character in 'Juno'...she was spot-on.  The 'Newsroom' would definitely be a great show where Sorkin could easily design a character for her.
Are you sure you want to delete this comment?