Mashup: 'Downton Abbey' gets its One Direction on
Get ready to be 'flabbergasted' as the aristocratic cast channels its inner boy-band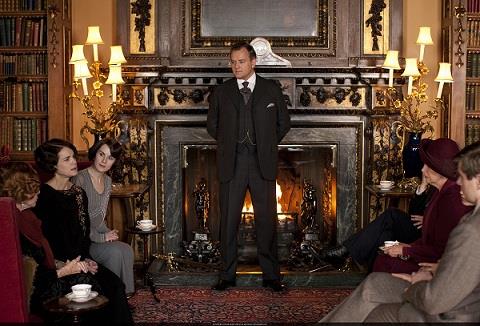 If I could animate and narrate the above still image from "Downton Abbey," the esteemed Earl of Grantham would be rallying his kin-folk for a fierce battle of the bands with opposing English aristocracy. "We will do what everyone least expects: perform the most ubiquitous pop hit of the era with vigor and aplomb," he would implore. "That's right, "What Makes You Beautiful" by the singularly teen-tastic One Direction. Cora, you will commandeer Liam's vocals, and Lady Mary, you'll be responsible for replicating Zayn's undefinable panache. The rest of you ... fit in where you see fit, and make us proud."




Bing: "Downton Abbey"

|

One Direction




As it happens, British comedian and YouTube provocateur

Richard Sandling

 intuited my wistful fantasy and has ostensibly made it real. So without further incantations of "Mama/Mama/Mama" where a classic "Nana/Nana/Nana" harmony once resided, we bring you Sandling's inspired (and much needed, for all those exhausted by Season 3's melodrama) mashup of the "Downton" cast doing cut-and-paste karaoke to 1D's "What Makes You Beautiful." It will most certainly leave you, and your hair, flabbergasted.