Michael Graziadei talks 'Young and the Restless' exit
Daytime actor looks ahead as Daniel Romalotti Jr. leaves Genoa City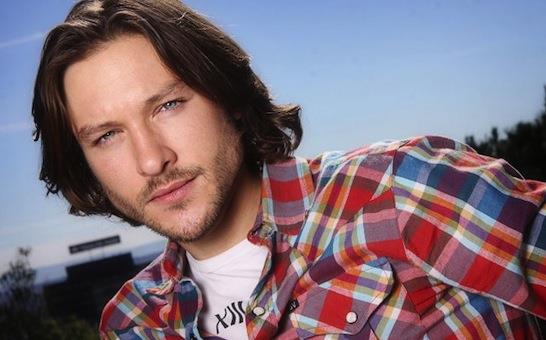 Michael Graziadei has been through the ringer as Phyllis' son Daniel on "The Young and the Restless." Daniel has also caused a few problems of his own over the last eight years! Now, Graziadei is walking away from the drama. With his last airdate set for Wednesday, Jan. 2, Graziadei opened up about his decision to leave the show and whether he'd ever return. 
Bing: More about 'The Young and the Restless' | Michael Graziadei 
Graziadei joined "The Young and the Restless" in 2004, shortly after moving to Los Angeles from New Hampshire. During his tenure, he garnered Daytime Emmy nominations for Younger Actor in 2005 and 2006 and worked several front-burner stories. Now, he's ready to enjoy Los Angeles as a free agent.
"I've had a lot of fun playing the character, and I've been able to grow with the character. But when you're in a contract with [the show], you're locked into it and they always have first priority with you," Graziadei explained. "I just haven't really experienced L.A. not having a job. I don't know what else can happen in this town unless I take that time for myself and take that break for myself. In the eight and a half years that I've been here, I haven't been able to travel the way I want to travel or work with my music and art the way I've wanted to, so it's just a time out for me."
While Graziadei hasn't had the complete freedom to play in L.A., he has managed to land more side gigs than most of his "The Young and the Restless" castmates, including recent stints on "Mob Doctor," "Justified" and the FX hit "American Horror Story."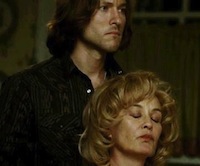 "I would be completely open to going back to 'American Horror Story,'" he shared. "I have no idea what their plans are. I know that they've been bringing people back and I was told it was going to be like repertory theatre, where they had the same actors playing different roles."

No surprise, Graziadei raved about getting to work with Jessica Lange. "She is incredibly sexy and just a joy and pleasure to work with," he shared. "From the moment she steps on set, she's got it. She's just incredible.

"Meeting and getting to chat with Timmy Olyphant ("Justified") was incredible," he added. "The man is just a gentleman and an outstanding actor."
During his run in Genoa City, Graziadei's character got wrapped up in an art forgery scam, got in over his head when he, Amber and Kevin stole money from a corpse, and like his father Danny before him, was drugged by a woman hoping to impregnate herself. As fans know, Daisy managed to succeed with Daniel where Phyllis had failed with Danny Sr.. 
There was also Daniel's online porn addiction, which Graziadei joked was his favorite storyline, but his biggest story was the death of Cassie Newman (Camryn Grimes). Daniel almost took the wrap for the car accident that killed Nick and Sharon's daughter and for a time, believed he was guilty. The painful tale fueled the Daniel/Lily loves story and sent the teens on the run, while also serving as a public service storyline about drinking and driving and under-aged driving.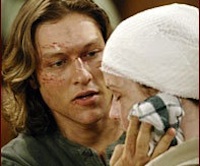 "It's probably the most serious one that I've had," Graziadei said of that story. "It dealt with something that everyone can relate to and take away from - As opposed to being raped by some woman and being drugged or stolen money - or whatever the flavor of the week was! That was my first real storyline, too. The first one that kind of belonged to me."
Graziadei's last day on set, Nov. 30, was marked with a going away party. The surprise event caught the actor off guard and he insisted he was embarrassed by all that attention.
"I always say, I picked a strange industry to be in," Graziadei shared with a laugh. "I don't like doing press [or] any of that stuff. At that point where I was the center of attention, I really had nothing to say to everyone except how I've grown up there; how I've been fortunate to have been thrown into that situation, especially working across from someone like Michelle Stafford (Phyllis) for such a long time; and just how much love and affection I had for all the people there."
Graziadei concluded his interview with the soap opera press by thanking fans for supporting him, his character and the show. He's thrilled Daniel won't get killed off in January and made it clear this "break" not be the end of his run on "The Young and the Restless." 
"It's not like I put up my middle finger and said I'm outta here!" Graziadei quipped. "I may have done that at my bartending job when I left, but no, [this] was a sad parting, all around. It seems like they didn't want me to leave and at the same time, as much as I wanted to go, I didn't want to go. But life goes on."
"The Young and the Restless" airs weekdays on CBS.