Photo Bluth: First 'Arrested Development' Set Shots
Paparazzi snap reunited stars shooting at Burbank Airport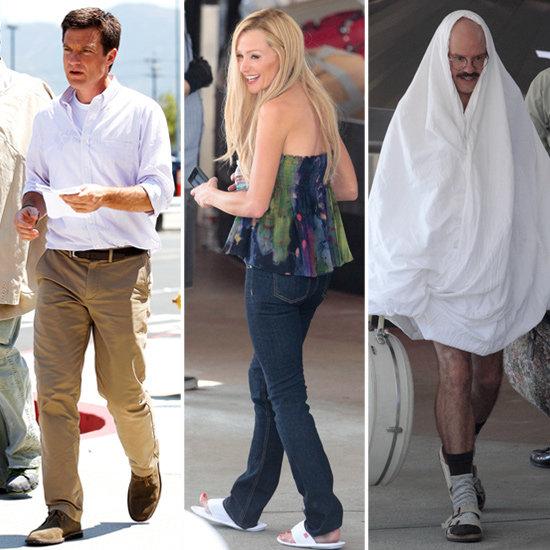 For the first time since development was arrested six years ago by FOX's programming department, "Arrested Development" resumed shooting this week, thanks to a new lease on life from Netflix.

Bing: More about 'Arrested Development'

Photos of the first day of Season 4 shooting hit the Interwebs yesterday, thanks to paparazzi. (The composite you see here is courtesy of Popsugar.com.) The shots of Portia de Rossi and David Cross were snapped at Burbank Airport. According to the Huffington Post, it stood in for an airport in India, which explains why Cross is wearing his character's sorry version of a sari.

Also: TV's best bromances | TV's oddest romantic couples
Lead actor Jason Bateman tweeted his own photo on Tuesday. Mysteriously, instead of his fellow cast members, it showed the stars of Comedy Central's "Workaholics" manning an airport check-in desk. Bateman wrote: "First day. Away we go…"

All primary cast members are reportedly on board -- including announcer/executive producer Ron Howard and Will Arnett, who is concurrently shooting the second season of NBC's "Up All Night."
Ten new episodes will be released to Netflix in 2013, followed reportedly by a movie and then, if the new season is a hit with fans, possibly more TV episodes.