Sitcom in a Box for Andy Samberg
Former 'SNL' star lands FOX pilot from 'Parks and Rec' creators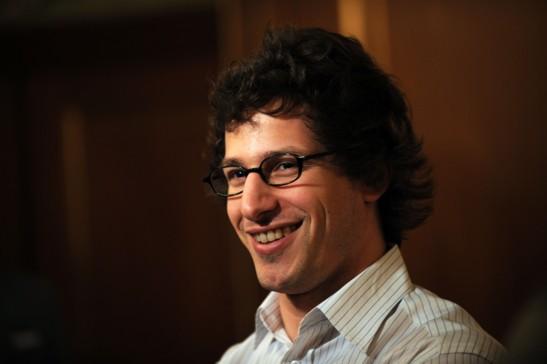 Andy Samberg's Sundays may not get lazy until old age. According to Deadline, the former "Saturday Night Live" favorite will star in an upcoming FOX comedy pilot from the creators of "Parks and Recreation."

Bing: More about Andy Samberg
The sitcom, which has yet to be titled or shot, will star Samberg as the lead police detective at a precinct on the edge of New York City. According to the co-creators, Mike Schur and Dan Goor, the part was designed with Samberg in mind. (They got to know him when he appeared in a 2010 episode of "Parks and Recreation.")
Plus: Photos from 'X Factor' Season 2 | TV's highest-paid actors | 'Walking Dead' fantasy draft
During his seven years with "SNL," Samberg became wildly popular by fusing sketch comedy with music videos in his groundbreaking digital shorts, which included "Lazy Sunday" and the Emmy-winning "D--- in a Box," co-starring Justin Timberlake.
Samberg is currently starring in a hit sitcom for the BBC, which couldn't have expected that to last too long.