'Mockingbird Lane' Producer Shoots Down Rumors
Bryan Fuller and NBC deny the demise of their 'Munsters' reboot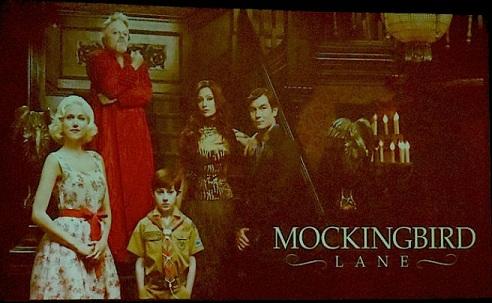 Acting in a network pilot can be emotionally vexing. Just ask
Portia de Rossi
,
Jerry O'Connell
,
Eddie Izzard
and
Cheyenne Jackson
, the stars of NBC's feverishly gossiped-about "Munsters" reboot, "Mockingbird Lane." After having been cast and having begun filming their inaugural scenes with hot-shot director
Bryan Singer
, they likely got wind of Monday's rumors (
via Deadline
) that the Peacock Network was likely going to pass on the labored-over series.
Bing:
"Mockingbird Lane"
|
"The Munsters"
|
Bryan Fuller
But late Monday night, "Mockingbird" Producer/Writer Bryan Fuller (what, there were no Brians with an "i" left in Hollywood?)
Tweeted
that NBC assured him the hearsay was "Dead Wrong." He also urged curious fans and industry insiders to "Stay tuned for updates," putting all of us in that perilous quandary of who to trust with our television news: anonymously sourced trade publications or showrunners' social-media feeds? Our suggestion?
Check back in with us, and we'll continue parsing through the contrasting facts and whispers.

Just looking at the cast photo makes me cringe, nothing like the original cast who looked funny without saying a word. Who put them together?. I mean, the original show had corny jokes to go with the canned laughs, but that was the beauty of the whole thing. Camp is great. Believe it or not, these people look too normal. The munsters were funny because they were obvious scary creatures in the movies trying to be normal suburbia. The writers played off normal personalities for each character in the "typical" TV family household, and added the difficulties in that when your frankenstein, dracula, werewolf, and vampira. Then highlighted it with marilyn. This photo looks more like dark shadows. I think they're in the wrong "camp".
Are you sure you want to delete this comment?