Cocktails With the Cast of 'Revenge'
Nick Wechsler defends Jack Porter and teases 'Chaos' episode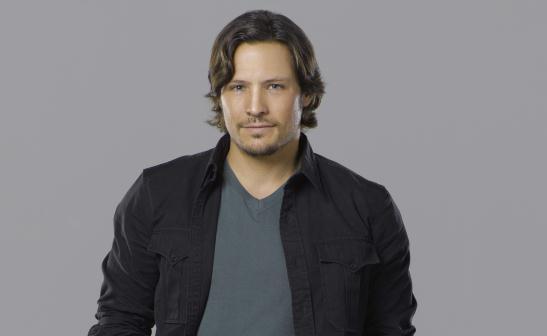 By Minh Nguyen
Special to MSN TV
MSN TV was invited to an advanced screening of "Revenge." The episode will revisit the very first episode where Emily Thorne and Daniel Grayson have their Fire & Ice engagement party. A few things will be explained but in true "Revenge" fashion it will leave you wanting more. Afterwards, the cast Gabriel Mann (Nolan Ross), Henry Czerny (Conrad Grayson), Nick Wechsler (Jack Porter), Joshua Bowman (Daniel Grayson), Connor Paolo (Declan Porter) and Christa B. Allen (Charlotte Grayson) were ready to answer questions and have a few cocktails. MSN TV spoke to Nick Wechsler who plays Jack Porter, the most loyal blue collared guy you could ever dream of. "Revenge" will air on Wednesday, Feb. 15th at 10 pm ET/PT on ABC.
Bing: More on 'Revenge' | Watch episodes and clips
MSN TV: How do you explain Jack Porter's inability to know that Emily is Amanda? Do you think you personally would know the difference?
Nick Wechsler: I think it's all easy stuff to explain in your head. I guess it's just because he hasn't seen her in a long time. It's like he's such a good guy, maybe too trusting and (you know) how you find yourself in situations where you miss warning signs, little clues. He's good to a fault, trusting to a fault. I think it could be harder to fool me than to fool Jack. Even I have found myself, like the dog barking at Amanda, thinking that must mean she is not who she says she is. The audience is already in on the fact that it's not her so they like to see these subtle indicators that it's not her right in front of Jack.
Can you tell fans about any upcoming episodes?
I'm not allowed to say plus I have a horrible memory. He wants to know what the hell is going on with Amanda.
Do you have advice for fans who have missed an episode or do you think fans have to watch every episode in order to understand what's going on?
For this show, you have to watch every episode. Our standalone type episodes were early on: where they took a bad person down every episode, since we've transitioned out of that formula, you can't pull too many dominoes out because they'll tip over. If you're missing a few dominoes like you're missing a few episodes, you're not going to get the whole effect. Mike Kelley (the creator) said it's the hardest thing he's had to work on so far because he's had to design everything so carefully whereas with other shows, he's been able to do standalone type episodes.
How would you tease this Wednesday's episode?
This is the moment you've all been waiting for. This is us catching you up from the pilot. We started with my character dragging a body up a hill. We jump back in time to show how we arrived at that. You're about to learn what I was doing on the beach, you're about to learn what happened to Daniel, all this stuff and there are so many new characters from the pilot, you're about to learn if and how the characters are involved. It's a significant moment for fans of the show.
Want more TV? Be sure to like MSN TV on Facebook and follow MSN TV Twitter

"Revenge" airs Wednesdays at 10 p.m. ET/PT on ABC.