Jonathan Rhys Meyers to Don 'Dracula' Cape for NBC
Network to produce 10-hour miniseries of the vampire tale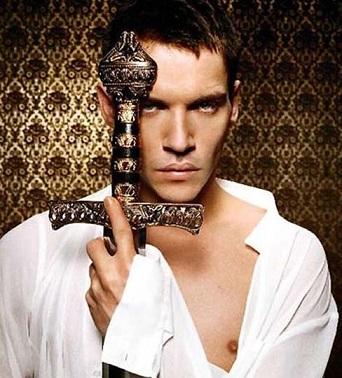 Journalists, bloggers and viewers: Ready your arsenal of vampire puns. Just when you thought that vein had been sucked dry (rimshot), outlets such as

New York Times

reported from the Television Critics Association conference that NBC will be producing a 10-hour spin on Bram Stokers's "Dracula." Furthermore, former "Tudors" bad boy and suitably British leading man Jonathan Rhys Meyers will slither into the titular bloodsucker's guise. In other words, he'll be playing Count Dracula.




Bing: More on "Dracula"

 |

Jonathan Rhys Meyers




In fact, speaking at TCA yesterday, NBC Entertainment Chair Robert Greenblatt quipped, "We're going to bring a little 'Tudors' sensibility to 'Dracula.'" He didn't, however, give a timeline for when the franchise will be stirred out of its coffin (two-for-two) and see the harsh light of a primetime broadcast. 

 

 

Meyers has some weighty shoes to fill, given that legends including

Bela Lugosi

and iconoclasts like

Gary Oldman

are most closely associated with the part. But did either of those auteur thespians boast Meyers' dazzling, blue-green eyes? We didn't think so.