'Do No Harm' canceled, but what about Phylicia Rashad?
Some other back-to-TV options for the former Mrs. Huxtable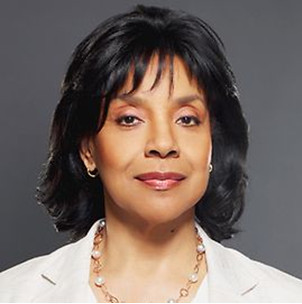 Okay, so NBC yanked it's very poorly performing
"Do No Harm"
this week after two very low-rated outings. No big shocker there. And it's hardly a tragedy. 
But the sad thing about it? Well, the Jeckyll & Hyde-inspired drama was Phylicia Rashad's grand return to the small screen. Broadway diva Rashad, still best remembered for her turn as beloved Clair Huxtable, has done small stints on TV ("Touched by An Angel," "Psych") since "The Cosby Show" wrapped in 2000, but "Do No Harm" marked a new commitment to the small screen. And it's not something we should let go lightly.
So herewith, a few other viable options for Ms. Rashad to consider, now that she's out of "Harm's" way. 
"The Vampire Diaries": Okay, maybe I am ever so slightly obsessed with "The Vampire Diaries." But given the strong Bennett bloodline that's running through the fourth season of the show, there's ample opportunity to showcase Ms. Rashad here -- especially considering that Jasmine Guy, who was on the "Cosby" spin-off "A Different World" already made an appearance. Better still, let's set her up as the key Bennett witch in the "TVD" spin-off "The Originals," which would make Phylicia's new stomping grounds the enticing French Quarter in New Orleans. Ya hear me, Julie Plec?
"The Following": Can't get enough of this uber-creepy edge-of-your-seat FOX drama -- and with Kevin Bacon playing good cop and James Purefoy playing deliciously bad guy, there's a lot of real talent here as a draw for Rashad. But let's face it, the show is sorely lacking diversity -- and the rest of the cops on board here aren't overly memorable. So let's bring Rashad in to play against type as a tough-as-nails detective who won't take any of Ryan Hardy's whiny BS. 
"Deception": This one is obvious, right? We haven't yet met undercover cop Joanna Locasto's mom, she who was the key player in connecting Meagan Good's character to the dysfunctional Bowers clan. Phylicia is perfect for that role -- elegant and intelligent, and she could definitely hold her own if there's some insinuated former romantic entanglement with Victor Garber's devious Robert Bowers, right? This one would be a can't lose proposition.  
"Revenge": Another show that could use a dose of diversity (except for Padma, of course), the ABC hit is ripe for another older, powerful woman-scorned type of foe for Victoria Grayson, now that she's offed the Initiative's pushy Helen. Phylicia could totally rock the Hamptons, all couture power suit and Louboutins, no? 
Where would you like to see Phylicia Rashad land now that "Do No Harm" is gone?