Elisabeth Moss to Remain on 'Mad Men'
Series creator confirms her part in Season 6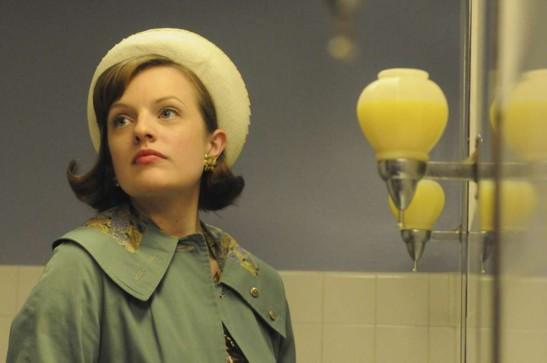 "Mad Men" is not that mad. Elisabeth Moss -- who earned two Emmy nominations for playing Peggy Olson -- will return to work in Season 6, according to series creator Matt Weiner.
Bing: More about 'Mad Men'
 
"I can't say how much, in what capacity or what [her story] is going to be," Weiner told TVLine, "but she has not left the show."
This will please fans of the AMC series, who freaked when Peggy resigned from Sterling Cooper Draper Pryce last season. (When characters exit the agency, they almost always exit the show. However, viewers already got a taste of Peggy's probable future with the show on last season's finale, which showed her working for a rival agency.)
Weiner also confirmed that "Mad Men" will have a seventh season, for which he and Jon Hamm are already signed up.
Season 6 of "Mad Men" goes into production later this year.
Are you sure you want to delete this comment?