'Glee' Gets Great Guests for Spring Return
Whoopi Goldberg, Matt Bomer and Lindsay Lohan are set for guest turns this spring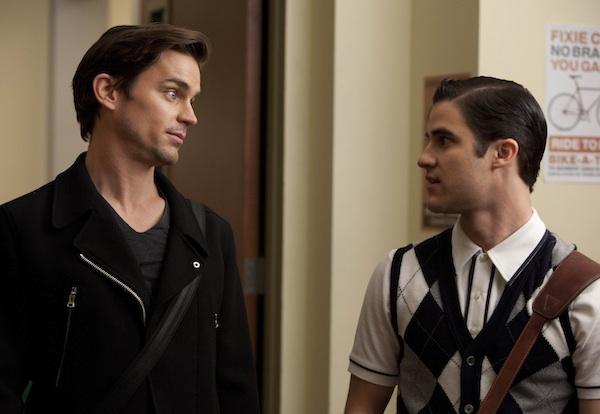 Only two weeks before that "Glee" cliffhanger -- one that left Quinn's life hanging in the balance -- gets resolved as the show returns Tuesday, April 10, for the second half of Season 3.
Bing:
More on "Glee"
In the meantime, to amp up Gleeks' hysteria, the producers of the FOX hit have revealed some key casting news. The show, known for stellar guest turns from stars like Gwyneth Paltrow, Kristin Chenoweth, and most recently, Ricky Martin, has lined up a few more big names.
According to
TVLine.com
, Whoopi Goldberg has signed on to intimidate New York-bound divas Kurt (Chris Colfer) and Rachel (Lea Michele) when they finally head to the big city for their NYADA auditions. Goldberg scored a multi-episode arc as NYADA professor Carmen Tibideaux, who sizes the two Broadway-wannabes up to see whether they're worthy of the Julliard-esque university. Her first appearance is in the May 1 episode.
Also on board for spring is Matt Bomer, of "White Collar," who'll play Cooper Anderson (haha), Blaine's Hollywood hotshot brother, who appears in April 10th's return episode, tellingly titled "Big Brother." 
Lindsay Lohan, meanwhile, has signed on to play herself as a judge when McKinley High's New Directions finally make it to Nationals. 
But that's not all! Producer Ryan Murphy has tapped Gloria Estefan to step in as mom to sultry Santana, while "Melrose Place" alum Thomas Calabro will play Puck's pop. 
And it seems doing a guest turn on "Glee" can lead to big things, too. NeNe Leakes, who's playing it brash and bitchy as swim coach Roz, the new nemesis to Jane Lynch's Sue Sylvester, just nabbed a recurring role on Ryan Murphy's NBC pilot, "The New Normal," set for fall. 
So, Lindsay, if you play your cards right ...
"Glee" returns Tuesday, April 10, at 8 p.m. ET/PT on FOX.
Are you sure you want to delete this comment?