Q&A: Kathleen Rose Perkins of 'Episodes'
Showtime comedy and its players continue to evolve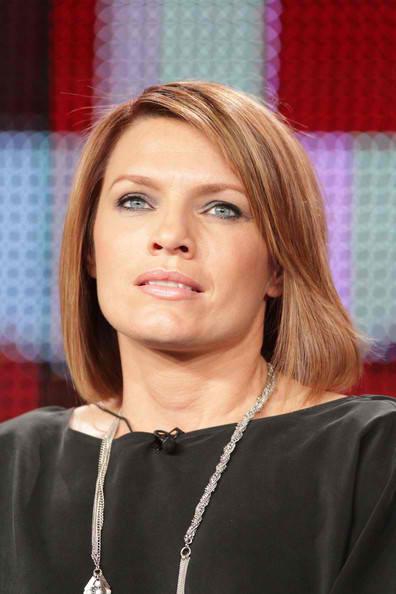 Showtime's inside-Hollywood comedy, "Episodes," follows the antics of Matt LeBlanc, who brilliantly plays a version of himself. But as we learned in the first season, the show is as much about the people around him as it is about him.
Bing: More about Showtime's 'Episodes'  |  More on Matt LeBlanc
One of those people is network executive Carol Rance, played by actress Kathleen Rose Perkins. Carol is a woman full of contradictions. She is likeable but messed up and kind but conniving.
Perkins, 37, chatted with MSN TV about her character and what viewers can expect in Season 2.  "Episodes" returns Sunday, July 1, at 10:30 p.m. ET/PT on Showtime.
Full-episode sneak: Watch the Season 2 premiere of 'Episodes' now
MSN TV: Are we going to get to know Carol better this season because we don't know a lot about her?
Kathleen Rose Perkins: What they established in the first season is that she's pretty good at her job and her job is mostly lying. She's really great at manipulation and lying and dealing with the higher ups and also the creative talent – the writers and the actors. So she's kind of a go-between between those people who just don't mix – business people and artists.  David Crane and Jeffrey Klarik are the writers/creators of this show and I think they did such an amazing job telling a story about this woman who is really pretty great at her job but she's just the exact opposite in her personal life.  She's completely damaged and really just flawed and pathetic and that just keeps going and keeps developing and is even more developed in the second season.
Does that make it hard for you to like her?
No. I absolutely love real characters. I love seeing the flaws in any kind of character. That's my favorite. It's so tasty and so fun because it's real and nobody is perfect. I'm probably just as damaged in others ways as she is so I completely relate to her. And I've fallen in love with her and completely champion her. It's a hard thing. My character has an affair with her boss that has been going on for years.
But it seems so clinical. There's one scene in his office where they're getting it on and it's so not sexy.
But somehow that's completely fulfilling for her. That's all she wants. And it gets even deeper for her and you realize how far down the rabbit hole she's gone in this relationship in the second season. It was very hard for me to play that because I think she could do so much better.
Right? He's not even cute. What's that about? Is it about his power?
No. No. John Pankow plays Merc. He's incredibly charming.
He's an awesome actor but no one ever says...
No, I know what you're saying but I feel she could just do better.
But what is the attraction? Is it because he's there?
I think there's a real big attraction to what you can't have.  He's married and she can't have him and that makes him even more attractive.
Isn't his wife blind?
Yeah. And that's the reason he can't leave her because she went blind. He was about to leave her after one of their anniversaries. But she went blind in Hawaii by eating some bad fish and then he couldn't leave her. So we just kind of continue on with the relationship in secret and it's still going in the second season you'll see it progress even. It's sad but I think she also has incredible father issues, lots of seeking of approval and loving the idea of a man in power and that's exactly what he is. So, it fulfills a lot of her idiosyncrasies and her issues.
Are Carol and Beverly really friends?
To my great benefit, they have developed that relationship even more so in the second season as well. So you'll see a lot of scenes where we're sitting around talking about our problems, mostly about men. So it's really lovely. Some of my favorite scenes that I got to shoot are with Tamsin Greig who plays Beverly Lincoln. She's just an amazing actress and what they write for both of us is very Lucy and Ethel-esque. It's just really fun to play off of her and to get to do the amazing dialogue that they've given us. Yeah, we are true friends, I think, partly in desperation. We probably don't get along with a lot of other people, and definitely not a lot of other women. Just to find each other, in a desperate circumstance and that we can somewhat stomach each other, then we have to be best friends. Her character doesn't take any of her crap and mine doesn't take any of hers and we call each other on our mistakes. It's really fun to have a relationship like that on screen.  
Plus: Controversial shows | Comedians with sitcoms | Stars who were fired from shows
"Episodes" returns Sunday, July 1, at 10:30 p.m. ET/PT on Showtime.