40th Annual Daytime Emmy Awards update
Categories added, broadcast partners teased and Paul Rauch to be honored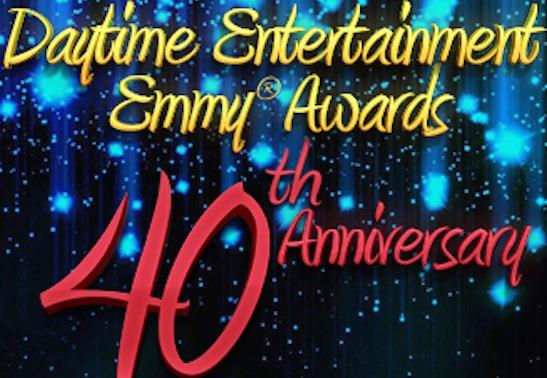 The big 40th anniversary of the Daytime Emmy Awards is coming together. The National Academy of Television Arts and Sciences began accepting submission for pre-nominations on Dec. 3, with a few changes to the categories, and it sounds the show won't have any trouble finding a broadcast partner this year. Plus, the word is that recently passed daytime producer Paul Rauch will be honored during the ceremony. 
Bing: More on the 40th Annual Daytime Emmy Awards | Paul Rauch
"2013 will be an exciting year for the daytime community, fans and television audiences," NATAS chairman Malachy Wienges promised in a statement. "It is the 40th anniversary of the Daytime Emmys contest, and there will be many surprises with both the telecast and the Creative Arts Ceremony. The broadcast dates and partners will be announced in the near future."
Last year, HLN stepped in at the last minute to air the 39th Annual Daytime Emmy event, and NATAS has been confident it will find a home again this year. As previously reported, actor, producer and TV Cares founder David Michaels will serve as Senior Executive Director of the Daytime Entertainment Emmy Awards.
Plus: 10 cliched TV character habits | 2012 holiday guide | 2012's most memorable TV moments
Soap opera fans can expect a tribute to recently passed daytime legend Paul Rauch, according to Soaps Uncensored. 

The big event will also honor three new categories: "Culinary Host," "Travel Program" and "Preschool Animated Program." Travel-program hosts will now fall into the newly restructured category: "Host in a Lifestyle/Travel Program." In addition, the New Approaches honors have been separated into: "Enhancement to a Daytime Program or Series" and "Original Daytime Program or Series." The category of "Outstanding Commercial" has been cut from the list.
Pre-nomination submissions run through Jan. 25. Entrants can submit a single-scene clip of up to three minutes, with the first round of judging beginning on Jan. 30. Pre-nominees will be announced on Feb. 27, with the blue ribbon judging running from March 27 through April 22.
The final Daytime Emmy nominees will be announced on May 1.
Are you sure you want to delete this comment?