Paul Shaffer Possibly Leaving Letterman
Popular late-night sideman says next two years might be his last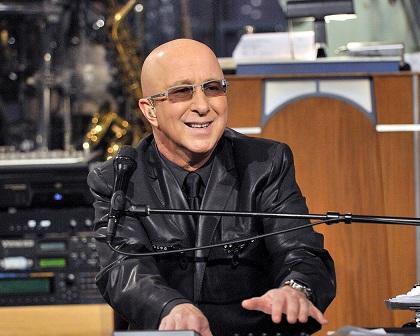 David Letterman

and his longtime musical director/comic foil Paul Shaffer are like peanut butter and jelly or ham and eggs: two different palate-pleasers who share an iconic chemistry. But, much as all good meals come down to their last bite, one of network TV's most venerable duos might be reaching its final hours together. 




Bing: "Late Show with David Letterman"

 |

Paul Shaffer




While speaking with

TV Guide Canada

, Shaffer revealed that, when his current contract expires in two years, he'll likely call it a day on late-night entertainment. "We've been on 30 years, so now we've got another two years," he said. "I'm going to be certainly ready to lie down after that, take a nap." Although the bespectacled 62-year-old also added, "Life is nutty. Anything can happen. I've been so lucky and blessed to be working this long in show business. And whatever happens now is just gravy to me."

 

 

At least we're all on the same page with food metaphors. We'll be sure to provide further confirmation or denial of Shaffer's semi-retirement soon as it lands on our plate. 




"The Late Show With David Letterman" airs weeknights at 11:35 p.m. ET/PT on CBS.