Greg Berlanti Sells Two Dramas to NBC, One to ABC
Former 'Eli Stone' and 'Brothers & Sisters' super producer having a good year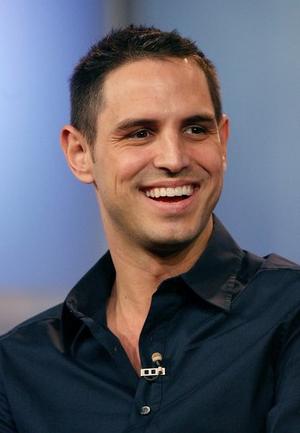 It's great to be Greg Berlanti.
The producer's already buzzed-about new comic-book action series, "Arrow," debuts in a few weeks on the CW and his summer mini-series, "Political Animals," enjoyed a steady and loyal following on USA.
Bing: More on Greg Berlanti | 'Arrow' | 'Political Animals'
Now the 40-year-old prolific show runner who brought us "Eli Stone" and "Brothers & Sisters," has sold two dramas to NBC and one to ABC, according to The Hollywood Reporter.
Plus: On the island with 'Last Resort' | Shows that are ending
One of his NBC shows, "Napa," is an updated version of Emily Bronte's "Wuthering Heights". Tom Donaghy ("Fairly Legal") will act as head writer.
The other drama, "Family Affair," follows two families in a small town who come together after an accident kills an adulterous mother and father. Sara Goodman ("Gossip Girl"), will be the top scribe on "Family Affair."
Also: Shows that should be movies
Berlanti will team up with Sera Gamble ("Supernatural") for his ABC offering. The untitled medical drama follows a world renowned neurosurgeon, who suffers a brain injury.
"Arrow" debuts Wednesday, Oct. 10, at 8 p.m. ET/PT on the CW.