'Smash' banking on new addition Jennifer Hudson
Latest Season 2 teaser emphasizes NBC drama's Oscar-winning star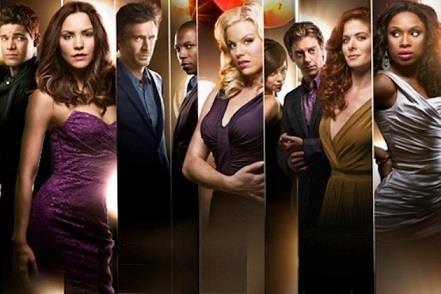 If the second season of "Smash" can potentially illustrate anything, it's the old axiom that failing to win
"American Idol"
doesn't mean you've lost out on future career opportunities. Heck, neither Katharine McPhee nor fellow "Idol" veteran and new NBC co-star Jennifer Hudson emerged victorious in FOX's vocal competition, but they are headlining a prime-time musical drama.
Of course, it remains to be seen whether "Smash" can overcome some freshman struggles and emerge atop Tuesday night's slate of network offerings. And if this freshly released behind-the-scenes clip is any indication, producers are banking on the addition of Oscar-winning diva Hudson to carry the load. So long as the focus rests primarily on her balladeer talents rather than raw acting chops (
"Sex and the City,"
anyone?), the strategy should pass muster.
"Smash" Season 2 premieres Tuesday, Feb. 5, at 9 p.m. ET/PT on NBC.