Anson Mount Talks 'Hell on Wheels'
Star of AMC drama calls his show the 'Breaking Bad' of westerns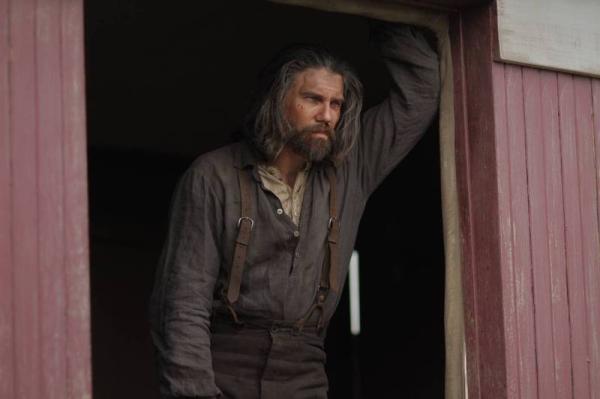 Westerns have long been a perfect fit for television because they possess all the best dramatic elements -- violence, revenge, money and sex.
This is why Anson Mount, star of AMC's hit "Hell on Wheels," thinks fans of his show tune in. The second season kicked off last week, and while the ratings weren't as high as the first season debut -- 4.3 million in 2011 versus 2.5 million this year -- the ratings are impressive for basic cable.
Bing: More on AMC's 'Hell on Wheels' | Anson Mount | BBC America's 'Copper'
Meanwhile, BBC America is rolling out its first original series "Copper," a police drama set in New York during the Civil War. Some are calling the new series, which debuts Sunday, Aug. 19, a Western set in the city.
"It's an incredible setup for television," said Mount, during a recent teleconference. He plays former Confederate soldier Cullen Bohannon on "Hell on Wheels," a man determined to avenge the deaths of his family. The building of the transcontinental railroad after the Civil War serves as the drama's backdrop.
"And that gets right down to the corruption and the racism and the racial conflicts, the sexism," Mount said. "It's just a wonderful, wonderful platform to look at how we developed as a nation."
Plus: Comedic actors who tackle drama | Successful TV spin-offs
"Hell on Wheels" tackles race and gender at every turn and the best relationship on the show is between Bohannon and Elam (Common), a former slave. At the end of season one, Bohannon found out he killed the wrong guy and left the railroad. On this week's installment, he returns.
With so much loss and regret, Mount likens his show to one of AMC's other signature dramas, "Breaking Bad."
"Just like 'Breaking Bad,' it's a show about ego," Mount said. "You can't do a show about cooking crystal meth for six seasons. It just doesn't work. So, it becomes a show about ego, and everyone has their ego and they bump up against each other.
"In the same way, this show is about ambition and that's what's going to be the driving force of the drama going forward."
"Hell on Wheels" airs Sundays at 9 p.m. ET/PT on AMC. "Breaking Bad" airs Sundays at 10 p.m. ET/PT on AMC. "Copper" debuts Sunday, Aug. 19, at 10 p.m. ET/PT on BBC America.