'Star Wars' series could happen at ABC
Network entertainment prez hints live-action drama could be a reality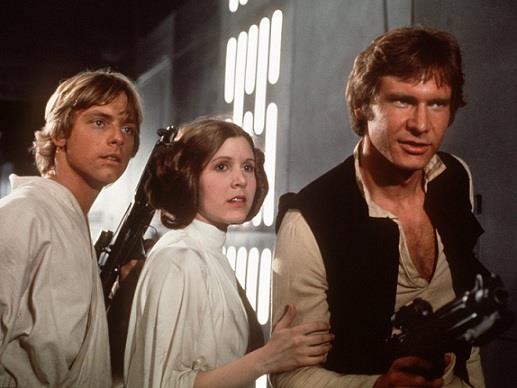 One thing about the television industry is its executives spend more money on projects that never air than most folks see in a lifetime. Take the long-rumored, live-action "Star Wars" series, for example, which has been in various states of creative advancement and regress for years. But thanks to Disney's recent acquisition of Lucasfilm, it's possible that everyone's famous characters from far, far away could finally be landing on our DVRs.
In an interview with
Entertainment Weekly
, ABC Entertainment President Paul Lee concedes that his network—a Disney subsidiary—would "love to do something with Lucasfilm" in an effort to make a non-animated "Star Wars" adventure come to life on the small screen. While also acknowledging, "We haven't even sat down with them," Lee adds that, "We weren't able to discuss this with them until [the acquisition] closed, and it just closed. It's definitely going to be part of the conversation."
This is, of course, manna from sci-fi heaven for the franchise's millions of obsessive fans, who are already frothing over the news of a new "Star Wars" theatrical feature in 2015. Which is why we solemnly promise to update you when more information comes to light. Hopefully, the series won't venture back into the dark side of development hell.
Are you sure you want to delete this comment?