'Psycho' to the Small Screen
With the success of 'American Horror Story,' A&E orders up more terrifying TV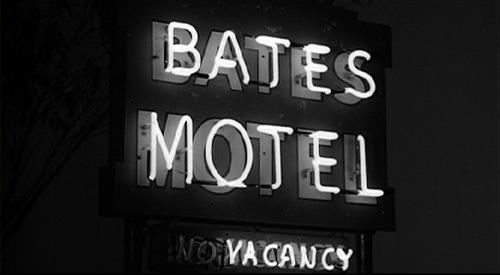 FX's super-scary supernatural series "American Horror Story" is inspiring other networks to amp up the terror in television.

This week, A&E announced that they're ordering up a series inspired by the 1960 Alfred Hitchcock classic "Psycho."
The network announced a ten-episode direct-to-series order on "Bates Motel," to be exec-produced by "Lost" scribe Carlton Cuse and Kerry Ehrin ("Friday Night Lights") for 2013. 
"We are proud to be partnering with Carlton Cuse and Kerry Ehrin on their thrilling reinvention of one of the most compelling characters in cinematic history," the network announced in a statement. "It's a provocative project from two of the best storytellers in the business." 
According to the A&E statement, the new show will focus on "the formative years of Norman Bates, [his] relationship with his mother, Norma, and world they inhabit," in a modern-day setting. "Viewers will have access to the dark, twisted backstory and learn firsthand how Norma helped forge the most famous serial killer of them all."
Cuse isn't the only "Lost" alum on tap for a new show coming soon. Damon Lindelof is creating a new post-apocolyptic drama about the Rapture for HBO called "The Leftovers," based on Tom Perrotta's bestseller. And of course, JJ Abrams is back with another: this fall's ABC sci-fi drama "Revolution."