Jeri Ryan an expert vegetarian chef?
'Body of Proof' star suddenly curating 'Access Hollywood' kitchen segments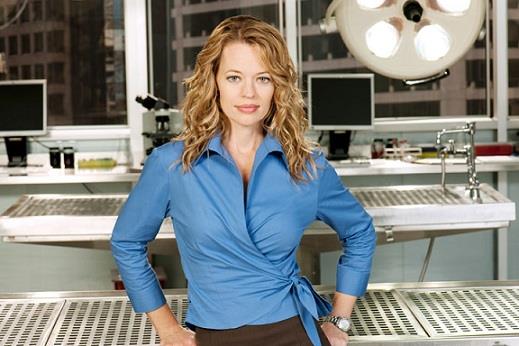 Have you been watching "Body of Proof"? OK, me neither. But I do tune in daily to "Access Hollywood Live." I just can't resist the yin of
Billy Bush
's savvy candor and yang of
Kit Hoover
's ditsy over-eagerness. Sue me. (Actually, don't. I'm between attorneys right now.)
As it happens, "Body" resumes a second season tonight on ABC, so it only follows that co-star Jeri Ryan (whom male fans of a certain age fondly recall from her
"Star Trek: Voyager"
vixen days) would be making the media rounds. Less foreseeable was her apparent side occupation as a celebrity vegetarian chef specializing in earthy after-school snacks for children. What can't actors do?
Ryan closed out today's "Access Hollywood" by leading a kitchen segment with Billy and Kit, demonstrating how to whip up the perfect roasted chickpeas and crunchy kale chips for your little one. Because what tyke doesn't long for toasty greens and golden-brown legumes? 
Turns out Ryan got the itch to master her cooking skills from hubby famed chef 
Christophe Émé
 (seriously, we hear he's reputed). Fun fact: Émé also wears teeny speedos when he and Ryan take a dip at their home. She's renaissance, and he's retro. It just works.
"Access Hollywood Live" airs weekday mornings at 11 a.m. ET/PT on NBC. "Body of Proof" Season 2 premieres Tuesday, Feb. 19, at 10 p.m. ET/PT on ABC.