'Breaking Bad' Breaking TV Rules
Getting cocky with viewers, AMC filibusters next week's previews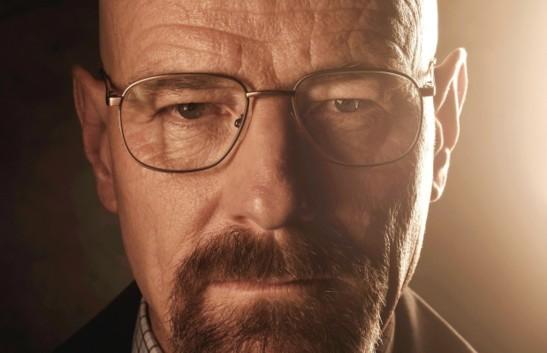 It wasn't only Walter White (Bryan Cranston) throwing his newfound power around in surprising ways during last night's Season 5 opener of "Breaking Bad." Viewers expecting to catch previews of next week's episode were instructed by AMC that, sorry, they would have to wait until the first commercial break of "Small Town Security," a new series airing immediately after "Breaking Bad."


Bing: More about 'Breaking Bad'
AMC is also home to "The Walking Dead" and "Mad Men." But it's the drawing power of "Breaking Bad" -- so freakishly strong that its final season is being split into two halves to prolong its dominion -- that the network has been using to attempt to leverage its other offerings in novel, and perhaps somewhat underhanded, ways.


Also: 2011-2012 TV season in review | Shows that went too soon | Also: Summer TV report card
As a result, none of Dish TV's 14 million subscribers got to watch "Breaking Bad" via their satellite dishes last night.  Dish yanked all AMC programming in June, reacting to AMC Networks' policy of forcing cable outlets to carry (and pay a premium for) the IFC, WEtv and Sundance channels in order to continue receiving AMC.
 
"In aggregate, these channels do not deliver the right value to our customer base for the price AMC Networks demands," Dish said in a statement.


That made last night a night of more than one television first, since AMC in turn responded by streaming the "Breaking Bad" premiere live, for free, to anyone who visited its website. "We want to give Dish customers an extra week to switch providers so they can enjoy the rest of the season," AMC said in a statement seemingly intended to further provoke, rather than end, the dispute. (Ditto: an advertisement that ran last night during "Breaking Bad" announcing the show, almost proudly, as "not on Dish.")


Whether blame for the breakdown rests with AMC or Dish TV, both sides are losing goodwill with their viewers. So it seems risky for AMC to push "Breaking Bad' fans even an inch further by requiring most to sit through the beginning of a show they didn't want to watch, just to see next week's previews (previews it deprived DVR viewers of entirely).


However, that's a risk AMC is willing to take because of how desperately it needs viewers to latch onto its new crop of programming. Even artificially split, "Breaking Bad's" final season won't last forever. And, just like Walter White, the network realizes how far it's come past the point where playing nice will ever work for it again.


"Breaking Bad" airs Sundays at 10 p.m. ET/PT on AMC.