Charles Shaughnessy Dishes 'Days of our Lives' Return
Shane Donovan is coming back to take another stab at Stefano
"Days of our Lives" is bringing another blast from the past back into the fold. Charles Shaughnessy ("The Nanny") has already returned to Salem and reveals Agent Shane Donovan will be back on canvas for about two week, starting May 2.
Bing:
Watch more clips and full episodes of "Days of our Lives"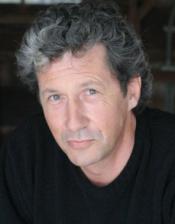 '"Days of Our Lives' has asked Shane to return for a twelve episode arc to help in the ruination of Stefano DiMera....for the umpteenth time!!!" Shaughnessy posted on
his blog
. "I have been back a couple of times since I first left in 1991, but this has been the most fun. It was like walking into a wormhole or time warp when I rehearsed my first scene. The old gang was there doing the same stuff and saying the same dialogue as if it were the very next day. Shane and Roman helping Bo, Hope, Marlena and John Black 'bring down' Stefano DiMera."
Shaughnessy knows better than to give away too much story, but MSN TV hears that the week of Feb. 27, John will reveal to Hope that he's still working with the ISA. Then, after a run in with Stefano that same week, he and Hope are going to find a dead body. Fans can just imagine how that action will build to Shane's return in May.
"I think all you original fans are going to get a big kick out of this story," Shaughnessy promised. "The only sad thing is that Patsy (Pease) was not back. I do mention that Kimberly 'allowed' Shane to return for this mission as it was so important to him, but she is not there in person. Budgets are very tight and the storyline was specifically about Bo, Hope etc. and the ISA, so I guess they didn't see any need to ask her back as well."
Pease's Kimberly was on board for the 2010 "Days of our Lives" reunions associated with Alice Horton's funeral. Of course, before that, Shane spent some time in the slammer with Rafe, as seen in the clip above.
"Days of our Lives" airs weekdays on NBC.
Are you sure you want to delete this comment?