'The Walking Dead' trailer teases death and vengeance
The Governor is coming for Rick and the gang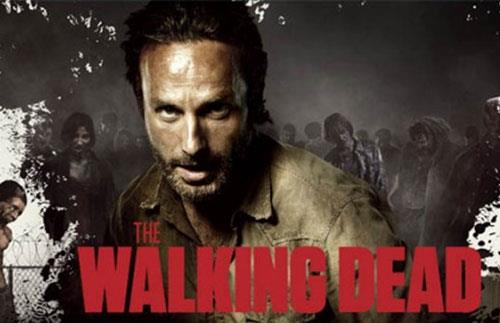 Expect more death and carnage when Season 3 of "The Walking Dead" returns.
AMC has released a 30-second trailer teasing the newest installments, which will begin airing Sunday, Feb. 10. Footage includes an eye patch-sporting Governor (David Morrissey) hell-bent on revenge in addition to Daryl (Norman Reedus) warning Rick (Andrew Lincoln) and the gang that the Governor is coming.
Bing: More on 'The Walking Dead' | David Morrissey | Norman Reedus  | Andrew Lincoln
For Daryl fans, seeing him act as a harbinger gives hope that he survives whatever tortuous plans the Governor has for him and Merle (Michael Rooker) -- at least for a while.
Plus: 'Raising Hope' wedding album | 25 ugliest 'Project Runway' designs
But several characters will die, said Greg Nicotero, one of the executive producers behind the zombie drama.
"We've established a certain scenario on our show where nobody is safe -- and certainly in the back-half of our season, it doesn't get easy for anybody," Nicotero told THR. "We have the whole Woodbury community with the Governor  and our principal cast. We'll probably end our season minus a cast member or two."
"The Walking Dead" Season 3 returns Sunday, Feb. 10, at 9 p.m. ET/PT on AMC.