New Life For 'Bored to Death'?
Canceled comedy could become HBO movie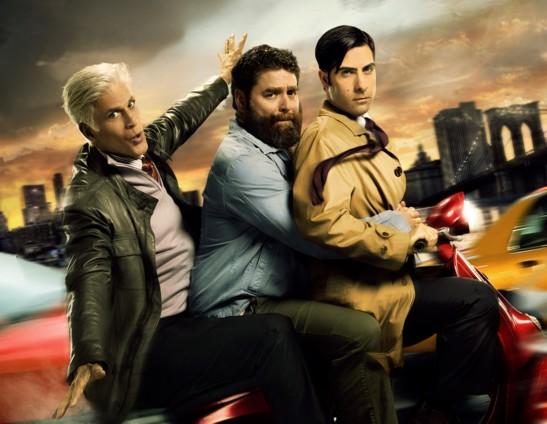 Probably the funniest sitcom to meet the axe this past season could receive new life as a movie produced by the same network that canceled it. According to the Hollywood Reporter,  early talks are underway to revive "Bored to Death" as a 90-minute HBO feature.

Bing: More about 'Bored to Death'

The series starred Jason Schwartzman as an unsuccessful novelist and fake Craigslist detective with wacky taste in friends (Ted Danson and Zach Galifianakis). Based on the memoirs of Jonathan Ames, it debuted in 2009 and was canceled last December, following its third season, when its audience plummeted from 1 million to 240,000.

Also: Summer reality TV fare | TV's top dads

As the Reporter notes, however, HBO has discussed turning defunct shows into TV movies before -- with "Carnivale," "Deadwood" and "The No. 1 Ladies' Detective Agency" -- but nothing came of those talks.
Are you sure you want to delete this comment?