Lukas Haas Finds the 'Touch' With Kiefer
Former kid A-lister and '24' guest star rejoins Sutherland on FOX drama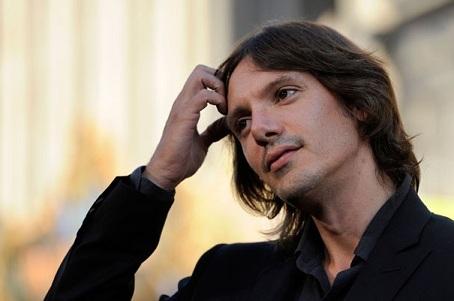 It's been nearly a decade since Lukas Haas popped up for a few episodes of
"24"
 back in 2005. Then again, it's been more than a quarter-century since the 36-year-old actor rocketed to childhood fame alongside
Harrison Ford
in
"Witness."
 As time continues to fly, Haas keeps defying expectations and landing plum roles as an adult. And now, he's set to reunite with fleeting "24" co-star Kiefer Sutherland during Season 2 of "Touch.
Bing: More on "Touch" | Lukas Haas | Kiefer Sutherland
FOX has issued a press release confirming the addition of Haas as Calvin Norburg, an employee for evil research organization Aster Corps who encounters Martin (Sutherland) and his secret-genius son Jake (
David Mazouz)
 while they're on the lam in Los Angeles. It's not for certain if Haas will play a stalking baddie or sympathetic ally, although his gentle face makes one assume the latter (then again, his unlikely heel turn in
"Brick"
suggests capability for the opposite).
Perhaps these questions will be answered if and when Haas' character interacts with fellow "Touch" newbies
Saxon Sharbino
and
Greg Ellis
(also previously of "24"), who play a gifted teenage girl and journalist friend of Martin's, respectively. And if any of this sounds confusing, we're sure Jake will dissect its meaning via complex patterns within encrypted numerical sequences.
"Touch" Season 2 premieres Friday, Oct. 26, at 8 p.m. ET/PT on FOX.
Are you sure you want to delete this comment?