'Meddling Mom' has spin-off potential
Latest Hallmark Channel movie of the week could prove promising for network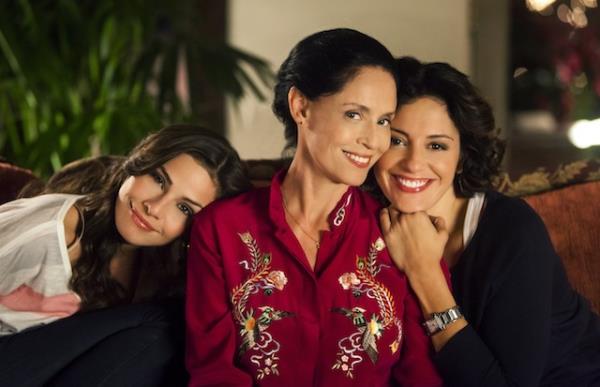 On the surface, the Hallmark Movie Channel's new flick-of-the-week, "Meddling Mom," is just a fun-loving look at a widow and her two adult daughters.
Carmen Vega (played by a still stunning Sonia Braga) is a mother who likes to poke her nose in her daughters' romantic relationships. But when the two (Ana Ayora and Mercedes Renard) get fed up with her intrusions, they decide to find her a leading man (Tony Plana, "Ugly Betty") of her own.
Bing: More on 'Meddling Mom' | Sonia Braga | Tony Plana
But "Meddling Mom" has the potential to be so much more. And if a lot of viewers tune in and deliver high ratings numbers for the Hallmark Movie Channel -- And why wouldn't they? Who can resist Braga and Plana? -- this made-for-TV movie could serve as a pilot of sorts for a Hallmark Channel original series down the road.
Plus: Our dream 'Real Housewives' cast | Celebrating Black History Month
It's an idea the Hallmark Channel has been flirting with a lot lately, executives have said, as neighboring networks such as AMC, A&E and Lifetime enjoy ratings and critical success from original series. The Hallmark Channel currently doesn't have any.
It's also a possibility that Plana, 60, hopes becomes a reality. "Ever since 'Ugly Betty' went off the air, there has been a programming hole that hasn't been filled," said Plana, who also starred on the Showtime drama, "Resurrection Boulevard." Like "Ugly Betty (2006-10), the three-season's old drama boasted a predominately Latino cast until it went off the air in 2002.
"There is a need and this in an amazing cast," Plana added. "This could be it."
"Meddling Mom" debuts Saturday, Feb. 23, at 8 p.m. ET/PT on the Hallmark Movie Channel.