Paul Jolley talks 'Idol' elimination
What was going through his mind, what the judges did after and next career moves
By 
MSN TV
 Mar 22, 2013 10:44AM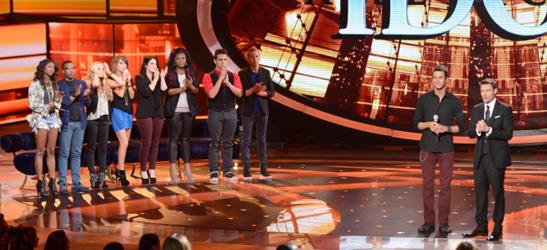 By Minh Nguyen
Special to MSN TV
We know it's inevitable that a person goes home every week, but we couldn't help but feel a bit of optimism for Paul Jolley because he chose to be happy after his elimination.
The 23- year-old Palmersville, Tenn., native told us he chose Heart's "Alone" because of the lyric: "'Till now I've always gotten by on my own."' He continued, "But now I have my fans and my troops behind me 100% (who are) gonna be backing me. I hope to gain more through this experience."
Jolley said that, after the elimination, Mariah Carey came up to him onstage and encouraged him to do pop music. Keith Urban, one of his childhood idols, came up and hugged him and told him "not to give up and keep pushing through because I'm very talented." Nikki Minaj did not come up or say anything to him, but he still loved her. We can't say we do so much after that move.
Jolley says he will miss the other contestants the most, and he is emotionally attached to them.
Plus: Post-apocalyptic TV | Top made-for-TV performances
After his elimination, they all hugged him and told him they loved him. Casey Abrams told him to not change and always stay being a nice guy.
As for his future plans, Jolley said, "I'm going to go full force. If I let up now, I would be forgotten and I'm definitely not going to be forgotten. This is my platform, and I've made a stamp on it. And after 'Idol' many years later, I'm going to be remembered no matter what from this point on."
As he was leaving the "Idol" press tent, Jolley joked about finally being able to get some sleep and a cheeseburger since he had lost so much weight from being on the show.