WWE 'Raw' Gains Hour of Muscle
USA expands its cornerstone franchise to 180 minutes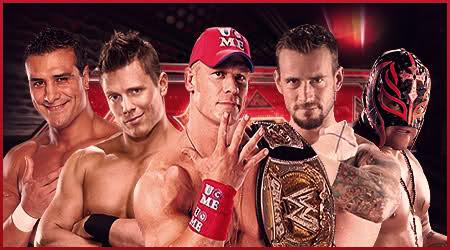 Let's be real: "Monday Night Raw" hasn't kept to its scheduled two hours in at least 15 years. The best part of each episode comes in that nebulous 10-minute overrun after 11 p.m., during which somebody either gets hit with a sledgehammer, makes a long-awaited return to action or powerbombs a company exec through the Spanish announce table. So it was only natural that USA formally announced WWE would turn its signature program into a full three-hour blowout, beginning with its 1000th episode on July 23.




The company's biggest superstar, John Cena, made the announcement at an upfront event (no doubt a term us non-network insiders are exhausted from coming across) yesterday. He even took a shot at some of USA's other welcome characters, jesting about how "Raw" has aired 800 more episodes than "

Burn Notice

." Burn indeed.




Bing: More on WWE

 |

"Monday Night Raw"

 |

John Cena




No major details about the aforementioned 1,000th episode have been divulged, nor has the WWE explained just how it plans to utilize that extra 50 minutes of screen time. Either way, teenagers nationwide have already begun the process of negotiating extended bedtime hours with their poor, pitiable parents.




"Monday Night Raw" airs Mondays at 9 p.m. ET/PT on USA. It will begin broadcasting three-hour episodes as of July 23.