Tippi Hedren, Melanie Griffith and Dakota Johnson Bring Fame and Laughs to FOX
It's a Hollywood family affair for network's Tuesday night comedy block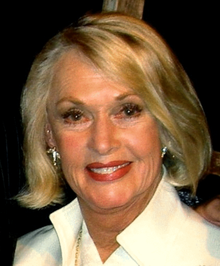 It's going to be a family affair on FOX this fall when veteran actress Tippi Hedren and her Oscar-nominated daughter, Melanie Griffith, guest star on "Raising Hope." Griffith's daughter, Dakota Johnson, meanwhile will co-star on the new brother and sister comedy "Ben and Kate" and both shows are a part of the network's Tuesday night comedy block.
Griffith, 55, will play Sabrina's (Shannon Woodward) mother and Hedren, 82, will make an appearance as Sabrina's deceased grandmother.
Bing: More on Tippi Hedren |Melanie Griffith | Dakota Johnson | 'Raising Hope'
On Sunday, Johnson, 22, plugged "Ben and Kate" during FOX's screening and Q&A panel in Santa Monica, Calif., and surprised many in the audience who didn't realize Griffith is her mom and Hedren is her grandmother. The panel also included her "Ben and Kate" co-star Nat Faxon, Jake M. Johnson and Max Greenfield from "New Girl," and Mindy Kaling and Chris Messina from "The Mindy Project."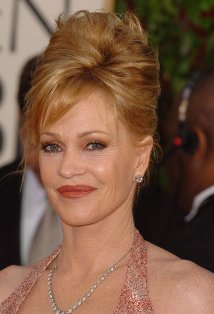 "Unfortunately, Tippi spends most of the episode in a coffin," said Martha Plimpton. She stars as Virginia Chance on "Raising Hope" and participated in the panel with her co-star Garret Dillahunt, who plays her husband Burt on the dysfunctional-family​ sitcom.
But the news of her grandmother's corpse-like guest-starring turn didn't shock Johnson. 
"She told me about that," said the actress sardonically while giving one of her father Don Johnson's signature smirks.   
Plus: Fall TV's familiar faces  | 2012 Fall TV premiere dates  | Seriously funny actors
"Melanie is very funny," Dillahunt added, while mentioning that Chris Klein and Wilmer Valderrama will also guest star in season 3 when the show returns.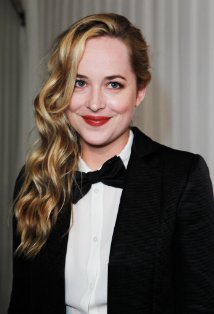 Fall promises to be a fruitful season for Hedren, Griffith and Johnson. Hedren recently grabbed headlines when she talked about the cruelty she suffered under legendary filmmaker Alfred Hitchcock while starring in "The Birds" (1963) and "Marnie" (1964).
Her toxic relationship with Hitchcock is the subject of the new HBO made-for-TV movie, "The Girl," which stars Sienna Miller as Hedren and Toby Jones as the famed director and producer.
Also: Reality stars who drive us crazy | 'America's Next Top Model: College Edition'
HBO released two tantalizing trailers of "The Girl" on Monday. It premieres in October.
Couch potatoes who want to catch a sneak peek of Johnson on "Ben and Kate" can view the show, which debuts in September, on FOX.com, Hulu and Facebook beginning Monday, Aug. 27, at 5 p.m. ET/2 p.m. PT. The premiere episode of "The Mindy Project" will also be available.
"Ben and Kate" debuts Tuesday, Sept. 25, at 8:30 p.m. ET/PT on FOX. "The Mindy Project" debuts Tuesday, Sept. 25, at 9:30 p.m. ET/PT on FOX and "Raising Hope" returns for a third season, Tuesday, Oct. 2, at 8 p.m. ET/PT on FOX. And "The Girl" debuts Saturday, Oct. 20, at 8 p.m. ET/PT on HBO.