Aaron Paul Takes a Dig at Dish Network
'Breaking Bad' star wants fans to explore their cable options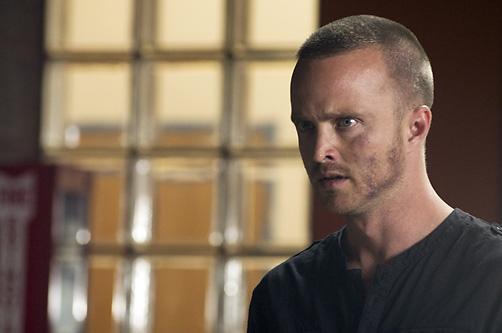 No topic is off limits at Comic-Con.
That was apparent when the subject of AMC's battles with Dish Network came up during a panel for the beloved meth drama "Breaking Bad" Friday night.
Bing: More on 'Breaking Bad'  |  Bryan Cranston and Aaron Paul   | AMC's battles with Dish Network
While promoting the show, Emmy winning star Bryan Cranston reminded fans to watch Sunday's season opener but mentioned that it wasn't an option for Dish Network customers.
But that didn't deter his Emmy winning costar Aaron Paul from getting his point across.
"It's not too late to get a new cable provider," Paul, 32, partially joked, minus his character Jesse Pinkman's signature curse word.
Plus: Comic-Con 2012 
Meanwhile, AMC is streaming the first episode of season five for Dish Network subscribers at amctv.com/breakingba​d4dish.
"Breaking Bad" season five premieres Sunday, July 15, at 10 p.m. ET/PT on AMC.