'Game of Thrones' releases cryptic promo
Hit HBO show teases fans with new 'chaos' trailer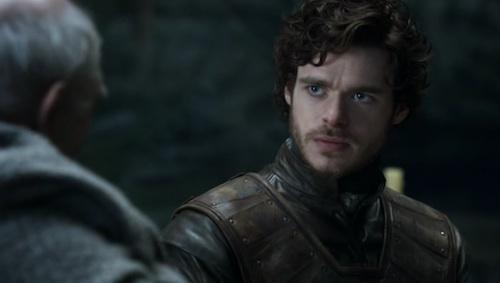 No one can accuse the folks behind "Game of Thrones" of releasing spoilers. Instead, the new HBO promo whets fans' appetites with a flurry of familiar faces and a cryptic, nearly undecipherable message in time for the Season 3 debut next month.
"Chaos isn't a pit. Chaos is a ladder," intones Petyr Baelish aka Littlefinger (Aidan Gillen), while the faces of various characters -- including a more mature Arya Stark (Maisie Williams) -- flash across the screen.
Bing: More on 'Game of Thrones'  |  Aidan Gillen | Maisie Williams
"Many who try to climb it fail, never get to try again. The fall breaks them," he continues. "And some, given a chance to climb, they cling to the realm, or the gods or love. Only the ladder is real. The climb is all there is."
Plus: 'Game of Thrones' Season 3 photo gallery | 'Walking Dead' predictions
What is Little finger talking about and what does that have to do with the Red Wedding that's supposed to be a part of Season 3? Sigh. We'll all have to wait and see.
"Game of Thrones" Season 3 debuts Sunday, March 31, at 9 p.m. ET/PT on HBO.
Are you sure you want to delete this comment?