No McCartney Cameo on 'Mad Men' After All
Report: Newspaper was day tripping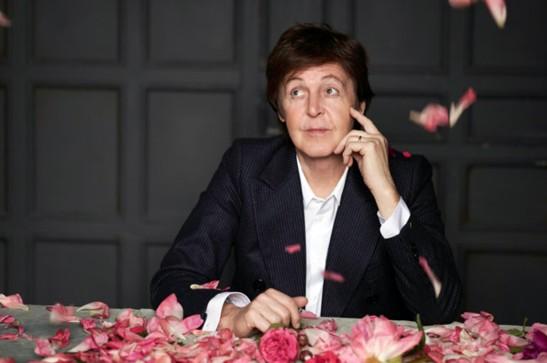 Paul McCartney was all set to cameo in the upcoming Season 5 of "Mad Men." And then someone performed some fact-checking.

Britain's Daily Mail newspaper is to blame for the Internet-wide rumor. It reported that the former Beatle was approached by producers of AMC's '60s drama to use some of his newer solo material on the show. (Sir Paul's new album, "Kisses on the Bottom," consists mostly of '40s and '50s standards.) Not only did he agree, the newspaper claimed, but Macca threw in a walk-on role to boot.

"Action in the show has now reached the Swinging Sixties," an anonymous source was quoted. "So it's only right that the man who was pivotal to the era is involved in the show."
Well, don't listen to what the man said, claims EW.com. It quotes its own show sources unequivocally denying the rumor, explaining that such stunt casting would prove "distracting and off-brand for a drama that prides itself on avoiding gimmicks."
Actually, McCartney might not be as recognizable as producers expect, considering how many Twitter users caused "Who is Paul McCartney" to trend for a day following his Grammy Awards performances.
For those crushed by the bummer of not getting to see McCartney act again, here's a suggestion: Watch him try to do it in the 1984 movie "Give My Regards to Broad Street" and the blow will be softened.

"Mad Men" airs Sundays at 9 p.m. ET/PT on AMC, beginning March 25.