Chelsea Handler to produce new ABC comedy
Collaboration with Fortune Feimster marks E! star's third deal for next fall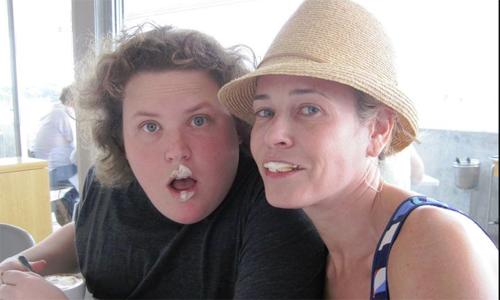 Is Chelsea Handler TV's latest fairy godmother? Seems like it. 

This week,
Deadline.com reports
 that ABC announced a greenlight on another Handler-produced pilot, "Discounted," co-written by and starring Fortune Feimster, a writer and series regular on Handler's E! talk show "Chelsea Lately."
The show, a workplace comedy, is about a pair of misfit sisters, Julie and Missy (Feimster), who try to keep their relationship in tact while running their family's struggling furniture store in the face competition from a new furniture giant called Wüd. It will be produced by Universal, Handler and her frequent production pal Tom Brunelle with his Borderline Amazing Shingle, and written by Feimster along with Jim Freeman and Ben Jarvis ("Stupidface"), all of whom will produce as well. 
The project will be the third Handler has set up for a female comedian so far for next fall. 
In another Handler/Borderline Amazing collaboration, "Lately" regular Heather McDonald has a comedy called
"My Inappropriate Life"
set up at FOX. Based on McDonald's book by the same title, the comedy will center on a frazzled mom who's dealing with a stay-at-home husband, two boys and a half-Asian step-daughter. 
Handler will also produce a new father-daughter comedy at NBC by Ingrid Haas ("Scott Pilgrim Versus the World") about a L.A. comedian whose life is upended when her newly-single dad moves in with her. 

"Chelsea Lately" airs weeknights at 11 p.m. ET/PT on E!