'All My Children,' 'One Life to Live' returns green lit
Prospect Park makes online rebirth of cancelled soaps official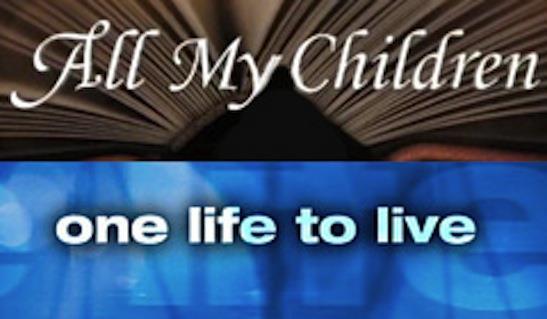 There's been lots of buzz lately about revivals of ABC's cancelled soaps, "All My Children" and "One Life to Live." On Monday, Jan. 7, Prospect Park executives confirmed both returns from the dead were back on track, with production of both set to begin in February.
Bing: More about 'All My Children' | 'One Life to Live'
"We are pleased to confirm that Prospect Park is reviving the beloved soap operas 'All My Children' and 'One Life to Live' as the anchor programs on The Online Network (TOLN)," execs Jeff Kwatinetz and Rich Frank announced.
Prospect Park has signed agreements with SAG-AFTRA (Screen Actors Guild and the American Federation of Television and Radio Artists) and the DGA (Directors Guild of America), according to the release. The production company has also come to a consulting agreement with "All My Children" and "One Life to Live" creator Agnes Nixon, guaranteeing her active involvement.
Foz McDermott (coordinating producer, "Heroes") has been tapped as TOLN's head of production. Jennifer Pepperman (director, "One Life to Live") will serve as "One Life to Live" Executive Producer, while Ginger Smith (producer, "All My Children") will serve as "All My Children" Executive Producer. 
Prospect Park has also procured the necessary financing to begin production on both soaps in February. There was no mention of casting, but word is Vincent Irizarry, Lindsay Hartley and Debbi Morgan have signed on to return to "All My Children," while Alicia Minshew recently tweeted that she's in talks, but nothing is signed.
"We thank the loyal audience and new generation of fans of both shows who have demonstrated that passion and exciting storylines are not just reserved for traditional television," Kwatinetz and Frank added. "Their enduring support encouraged us to move forward each and every day. We look forward to sharing more details including our launch airdate and additional specifics in the coming weeks."

I am so excited!  I have been watching All My Children since it began.  I remember the TV room at the Student Center at my university being filled everyday when it came on.  I feel like a family member is coming back from the dead! I've even missed David.  I hope some of the other old cast members will drop in from time to time.
Are you sure you want to delete this comment?