'Bunheads' won't diversify
Creator Amy Sherman-Palladino says no casting changes are planned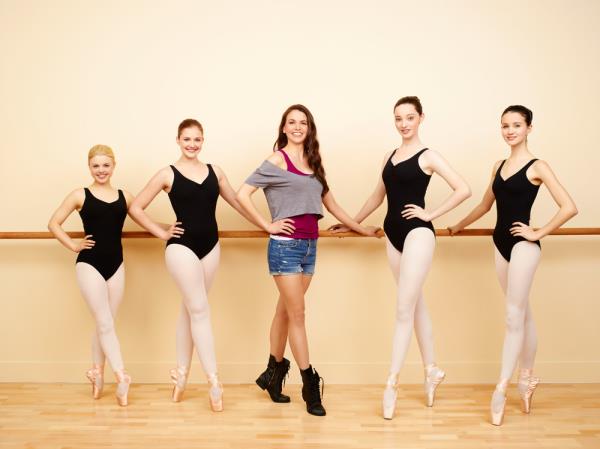 Okay, so "Girls" creator Lena Dunham got a whole lot of flack earlier this year for white-washing her hit HBO comedy -- which, after all, is set in the wilds of hipster Brooklyn.

So why shouldn't other TV tastemakers also get called out on the lack of diversity they imbue in their shows? That was Shonda Rhimes' theory, anyway.
Earlier this year, the outspoken producer -- the woman behind hits like "Scandal" and "Grey's Anatomy" -- called out show runner Amy Sherman-Palladino (herself the creator of the much-loved "Gilmore Girls") for the monotone landscape of her ABC Family comedy "Bunheads." Via Twitter, of course. 
And at today's Television Critics Association panel on "Bunheads," Palladino returned fire. "What are you going to do, get in a pissing match on Twitter?" she challenged. 
But, addressing the criticism, she said that her show, which recently returned with new episodes, will not be undergoing any significant casting changes. "Everybody's not white," Sherman-Palladino announced during the panel, noting that the show casts dancers from the Marat Daukayev School at the Dance Arts Academy in Hollywood -- and that the dancers from the school are diverse. "When I went to class, it could have been white sheets, Aryan nation. Ballet was a white, white world. This class is not like that." 
Sherman-Palladino also said that creating diverse TV was an uphill climb for show runners -- and that she'd gone to bat for more diversity on previous pilots, including a series with actress Regina King, whom she dubbed "untapped comedy gold." 
"Look, the weird thing about diversity is, you'll get these [network] notes like, 'This person is diverse!' And I'm like, 'Really, because they live next door to a Chinese restaurant?' I know the networks are under a lot of pressure to do that, I think that's a good thing. But being a writer who has gone in and tried to pitch shows for diverse actors and not been able to sell them, the pressure can not just be on us to [cast] diverse actors, you have to develop these shows. Why is there no 'Cosby Show'?"
An interesting take, certainly, but that doesn't account for the many TV shows that are casting diverse leads on the small screen -- with new comedies like "The Mindy Project" and dramas like "Scandal" and "Deception" coming out strong with plenty of diversity. No doubt Rhimes -- the creator of "Scandal" -- will be tweeting about this tomorrow. 
"Bunheads" airs Mondays at 9 p.m. ET/PT on ABC Family.