Q&A: Bob Odenkirk of AMC's 'Breaking Bad'
Comedian is enjoying the challenge of playing a serious role
Bob Odenkirk is so cool.
When AMC held a red-carpet premiere for the fifth-season of "Breaking Bad" last week at Comic-Con, Odenkirk stopped and chatted up every reporter and shook every hand with the charm and smarm of Saul Goodman.
Bing: More on 'Breaking Bad'  |  Bob Odenkirk
He's of course Walter White's oily attorney at law on the critically beloved meth drama. Or as Walt said in the season opener, he's a "two-bit, bus-bench lawyer."
This time around, Saul is still slimy but he's also a lot less comedic and more fearful. That's because Walt is a bad man and Saul is feeling his wrath more than ever.  
Plus: Emmy surprises and snubs  |  Summer TV guide
"Breaking Bad" has also given Odenkirk, who got his start as a writer on "Saturday Night Live" back in the 1980s, a whole new fan base and that makes the husband and father very happy.
MSN TV caught up with Odenkirk to talk about comedy versus drama and what fans can expect from Saul this season. "Breaking Bad" airs Sunday nights on AMC.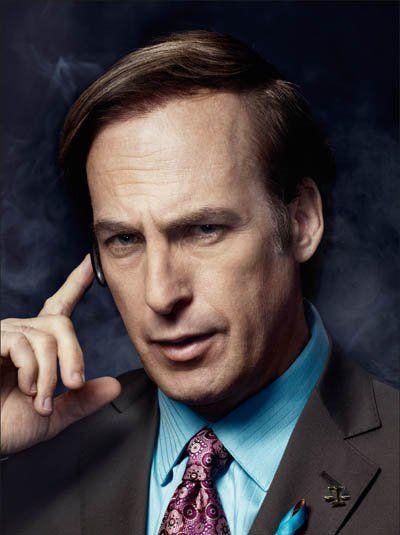 MSN TV: Is it more fun to be funny or is it more fun to be serious?
Bob Odenkirk: It's a challenge to do this dramatic role. It's a new thing for me. And when I showed up on the set and I had all these lines and the tone of the show was so different from anything I'd done, it was an interesting and exciting challenge. But I focus and I do a lot of work to get into it whereas comedy is more second nature to me. I just did a show in New York at UCB (Upright Citizens Brigade) Theatre and we did a bunch of sketches that I wrote and we had so much fun. It was a blast. But it's really what I know so well and I have a great time. But this is very different and it's fun to have a challenge when you're almost 50 years old and it's fun to have a whole new set of things to focus on.
What can we expect from Saul this season?
Saul is in more trouble than he's ever been in and he's getting really genuinely scared. He was a little scared last season but he always felt there was a buffer between him and the real bad guys. But now there's no buffer. My character didn't deal with Gus and he never represented Gus and he just dealt with Walter White. It was always like 'That's your problem. Gus is your problem. Deal with it and then give me my cut.' Saul never wanted to be at the center of this thing and now he's closer to the center than he's comfortable with, much closer.
There are some moments of humor on the show. Do you improvise those lines?
I don't improvise anything. All those funny lines are written for me. I wish I could take credit. Vince Gilligan and Peter Gould. They write everything. I learn what they write verbatim and it's so much fun. And I find humor in it. You read it, you don't see it the first time and then you read it again and you see it. It's really great and they love writing it. Everyone was surprised by how funny Saul could be and how he could bring a levity to the show that wasn't there. It was a surprise. I was supposed to do three episodes.
"Breaking Bad" airs Sundays at 10 p.m. ET/PT on AMC.