Julie Barr to 'All My Children' reboot
Plus, a first look at 'AMC' stages and an update on the 'One Life to Live' three
With "All My Children" set to go into production the week of Feb. 25, Julia Barr has signed on with the online reboot and castmember Jill Larson has shared behind the scenes video of the new stages. Prospect Park producers remain mum, however, on "One Life to Live" and the battle over characters Todd, McBain and Starr, who moved to "General Hospital" after cancelation. 
Bing: More about 'All My Children'  | 'One Life to Live' | 'General Hospital'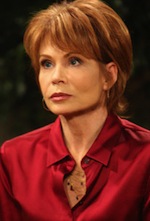 "All My Children" fans are thrilled with the news that Julia Barr (Brooke) will be joining Darnell Williams (Jesse Hubbard), Debbi Morgan (Dr. Angela Hubbard), Vincent Irizarry (Dr. David Hayward), Lindsay Hartley (Cara Martin), Jordi Vilasuso (Griffin Castillo), Jill Larson (Opal Cortlandt) and Thorsten Kaye (Zach Slater) for the reboot.
Those same fans are a bit anxious, however, for news about Julia's ex, Tad Martin. There's still no word on a recast for Michael E. Knight, who is currently unavailable to resume the role.
The new release from Prospect Park also failed to mention Susan Lucci and David Canary, in spite of reports that Lucci will return for one episode, while Canary will recur. Also missing from the cast list was Cady McClain (Dixie), who blogged about being "this" close to signing on to return. 
With all the attention on bringing back favorites, there has been no releases regarding new additions to the cast. Word is, however, that Laura Harrier will assume the role of Destiny and newcomer Jordan Lane Price tweeted that she's joined the cast in an unnamed role. 
Alum Cameron Mathison (Ryan) is not returning, but fans can catch up with the busy actor and ABC news correspondent during Oscar weekend. He and Sherri Shepherd are hosting Sunday's Emmy Award-winning Oscar second screen experience, Backstage Pass, via Oscar.com and the official Oscars app. 
"One Life to Live"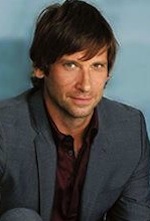 Regarding sister soap "One Life to Live," there's no official word on the status of Michael Easton (McBain), Roger Howarth (Todd) and Kristen Alderson (Starr), who were banned from shooting any more episodes of "General Hospital." Howarth's future, however, has been generating some buzz.
While Prospect Park isn't talking, reports indicate Howarth and Prospect Park have reached a deal. Howarth will work on the "One Life to Live" online reboot for four weeks, starting March 18, and then return to "General Hospital." It sounds like he'll still be playing Todd when he returns to Port Charles. According to another report, his agreement came together quickly because "One Life to Live" was about to recast Todd.
The confirmed "On Life to Live" cast includes Erika Slezak (Victoria Lord Buchanan), Robin Strasser (Dorian Lord), Tuc Watkins (David Vickers), Robert S. Woods (Bo Buchanan), Kassie DePaiva (Blair Cramer), Jerry verDorn (Clint Buchanan), Florencia Lozano (Tea Delgado), Melissa Archer (Natalie Buchanan Banks), Hillary B. Smith (Nora Buchanan), Kelley Missal (Danielle Manning), Josh Kelly (Cutter Wentworth), Andrew Trischitta (Jack Manning) and Patrick J. Gibbons (Sam Manning). Sean Ringgold (Shaun Evans), Shenaz Treasury (Rama Patel) and Nick Choksi (Vimal Patel) will show up as recurring players.
Production Update
Word is the "All My Children" and "One Live to Live" will take turns shooting in Stamford, Connecticut. Here's how production is shaping up, according to reports: 
'AMC' will tape first for two weeks... Then, 'OLTL' will shoot episodes for five weeks. Next, 'AMC' will return and tape for five weeks. "They'll be alternating back and forth until each show has completed 17 weeks of taping," says a source. "Everyone is looking forward to seeing each other again." 
                   - Soaps In Depth
"All My Children" and "One Live to Live" will be streamed online via Hulu and iTunes, as
previously reported
. 
"General Hospital" airs weekdays on ABC. Stay tuned for "One Life to Live" and "All My Children" online premiere dates. 


Sorry, you can't recast Tad on AMC. It just wouldn't work for us old timers. I have been a fan for 35 years. I also think that Prospect Park should just let the three characters that moved to GH stay there. It seems there are enough talented  OLTL cast members back that it will be great without them. This drama about them coming back is giving me a bad taste in my mouth for PP.  JMO.
Are you sure you want to delete this comment?