Hulu and iTunes pick up 'AMC' and 'OLTL'
Fans will be able to stream their favorite soap opera reboots this spring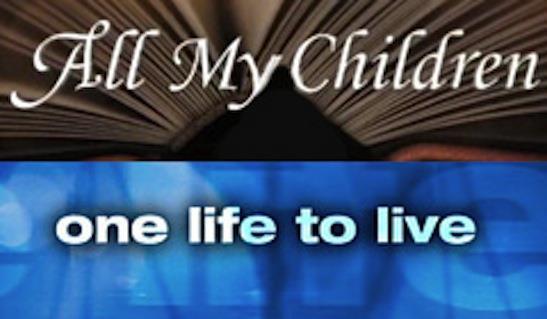 On the heels of the recent "All My Children" and "One Life to Live" casting news comes word that the soap opera reboots will premiere this spring on Hulu, Hulu Plus and iTunes. Fans will be able to stream new broadcast-quality 30-minute episodes each weekday via their computers or connected TVs, mobile phones and tablets. 
Bing: More about 'All My Children' | 'One Life to Live'
Prospect Park's the Online Network (TOLN) announced that "All My Children" and "One Life to Live" will be free via Hulu.com service and the Hulu Plus subscription service. It's not clear whether iTunes will offer the same free version or a paid and presumably commercial-free option. 
"I believe that both Hulu and iTunes have the vision, the reach and the technology to help us launch TOLN in a significant way," said Jeff Kwatinetz, Prospect Park Chairman and CEO. "We think these platforms are part of history, helping us to transform distribution. Hulu's reach, platform and advertising prowess are best in class, and iTunes provides an incredible way to buy TV shows that is second to none. Through both of these partners, we hope daytime drama fans are absolutely delighted to be able to watch their favorite programs in a broadcast-quality HD format wherever and whenever they want." 
Prospect Park has also closed a financing deal with ABRY Partners, one of the most experienced and successful media-focused private equity investment firms in North America. 
Stay tuned for more on the big returns. 

This is great! I really hope they are able to go through with this since last year it didnt work so well unfortunetely. I first saw OLTL when I was  only 10 years old for about 6 months or so, and i saw it from late 2010 till its end in January 13, 2012. When i was in high school,  i would always watch it on Hulu because of my busy schedule, and also when i started at the university! This is fantastic news. I hope that they can capitalize on this and make it happen! 
Are you sure you want to delete this comment?