Hilary Duff Returns to TV
Former child actress signs development deal with 20th Century Fox
Lizzie McGuire fans rejoice! Hilary Duff is making a triumphant return to television.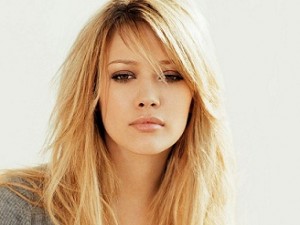 The former Disney star inked a talent and development deal with 20th Century Fox TV that will allow her to produce and star in a half-hour sitcom tailor-made for her comedic style, Deadline and E! reported.
Bing: More on Hilary Duff's development deal | Hilary Duff
If for some reason the project doesn't go forward, the deal will allow the studio to cast Duff in another comedy or drama.
On Monday, Duff, 24, took to Twitter to happily announce her new venture.  
"Ok it's official! Very excited about my development deal with 20th century fox!! t.v. here I come! :)," the wife and mother tweeted.
Plus: Female heartthrobs of the 1990s | TV spin-offs
Duff has starred in movies such as "Cheaper by the Dozen" (2003) and its sequel as well as "A Cinderella Story" (2004) and the ABC Family made-for-TV flick "Beauty and the Briefcase" (2010). But she is best known for her lead role on the Disney Channel series "Lizzie McGuire." The show came to an end in 2004 after a three year run. In 2003, "The Lizzie McGuire Movie" was a box-office success.
Just as she did on the show, Duff played a shy but good-hearted teen whose inner thoughts were represented by an animated version of her. But we're guessing her sitcom for 20th Century Fox TV will be devoid of such devices.
Are you sure you want to delete this comment?