Watch a Scene from 'Breaking Bad' Premiere
Walter doesn't look too happy in AMC's lengthiest teaser yet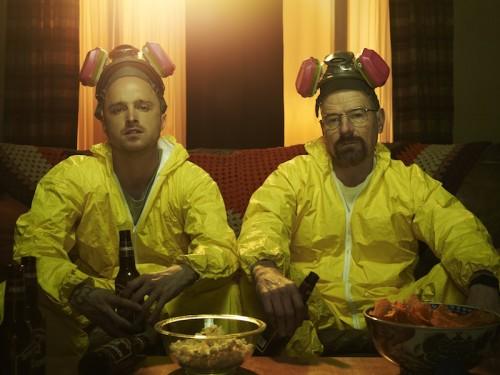 It's a hard-knock life for "Breaking Bad" anti-hero Walter White (Bryan Cranston). After clawing his way from stepped-on high school chemistry teacher to regional drug kingpin, he still has to watch other people get credit for the dirty deeds it took him to get there.
Bing: More on "Breaking Bad"
That's the sentiment etched all over our favorite bedraggled meth manufacturer's goateed punim upon realizing his DEA agent brother-in-law, Hank (Dean Norris), will get credit for taking down their mutual enemy, Gus Fring (Giancarlo Esposito). And to think, some enterprising criminal masterminds would be relieved at being ostensibly exonerated.
Not much more is given away during a newly unveiled, two-minute clip from next Sunday's premiere, although it's always fun watching Cranston grimace and simmer with inscrutable discontent for any length of time. Entertainment Weekly got exclusive access to the footage, which you can view here.
Or, for a more dramatically edited distillation of what's about to go down in fictional New Mexico, here's that recent Season 5 trailer to keep you salivating:
"Breaking Bad" Season 5 premieres Sunday, July 15 at 10 p.m. ET/PT on AMC.