'The Price Is Right' Launches First Male Model Search
Web series competition coming this fall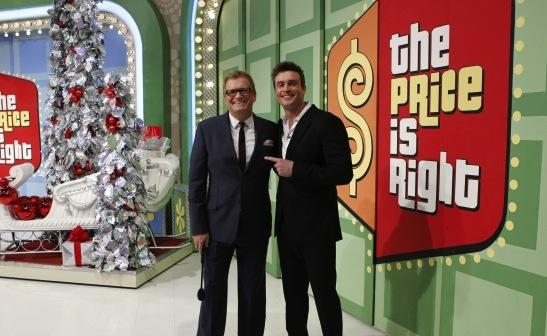 "The Price Is Right" has announced its maiden search for a male model, and it all starts with an open casting call in Los Angeles. Contestants will be whittled down in a five-episode Web series airing in late September and then viewers will choose the winner. The winning hunk will land a one-week gig as a resident model.
Bing: More about "The Price is Right"
"The Young and the Restless" star Daniel Goddard (above) has popped into "The Price Is Right" to showcase a product or two. His success with viewers seems to have inspired an entire competition. 
The show's first ever search for a male model kicks off with an open casting call in Los Angeles on Thursday, Aug. 30. During the course of the Web series, airing on PriceIsRight.com and YouTube.com/PriceIsR​ight in late September, "The Price Is Right" models and show producers will judge contestants on their verbal skills and their ability to strike a pose and properly showcase a product. Then the male models will compete in a series of challenges to test these skills, as well as their on-camera presence. The judges will eliminate contestants after each challenge. But sometimes, losers will get a chance to model their way back into the competition.
Plus: Female heartthrobs of the 1990s | TV spin-offs
Fans will get involved in the selection after the Web series finishes and the six finalists are revealed on the Friday, Sept. 28 episode of "The Price Is Right." Voting will take place online at PriceIsRight.com through Thursday, Oct. 4.  
Guys who think they have what it takes should mark their calendars. The open casting call is Thursday, Aug. 30, 10 a.m. to 2 p.m. at KCBS Studios, 4024 Radford Avenue, Studio City, CA 91604. 
"The Price Is Right" airs weekdays on CBS.